The challenge was to create an OOH campaign for Molekule; a high-end home air purifier. Their current branding is very tech heavy and relies on the aesthetic of the product. We injected personality and wit while capitalizing on the brand's current image. 
Partner: Melissa Cameron
My role: art direction, with some design and copywriting.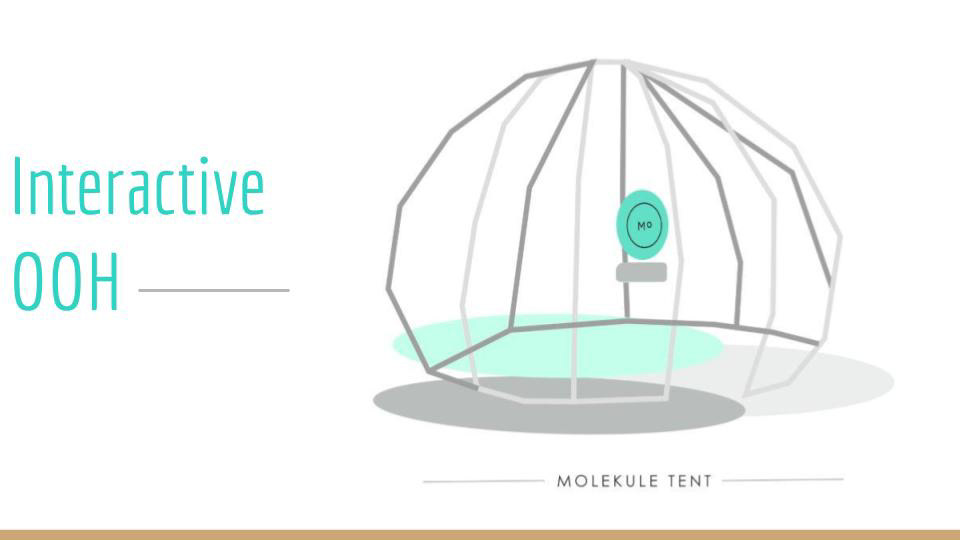 Our big experiential project is the Molekule tent: a sound-proof clear bubble placed in public spaces that features relaxing music, seating, newspapers, and most importantly, the Molekule air purifier, making it "the cleanest air in NYC." People will experience the product and share their unique experience on social media.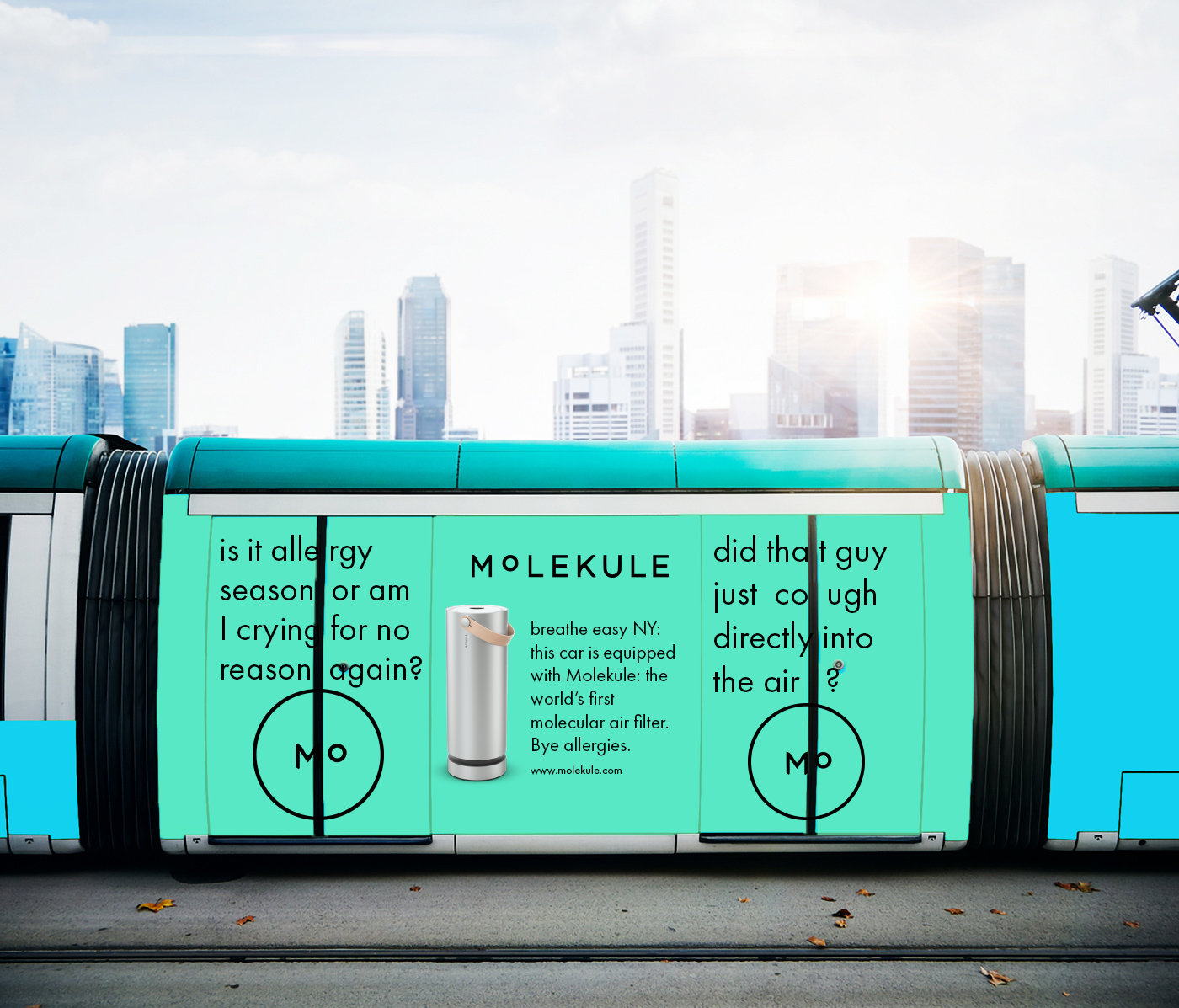 We continue to offer the public ways to experience Molekule with a subway car takeover. We will equip a single subway car with our air filter, advertising it's benefits to commuters with witty quips that young professionals can strongly relate to.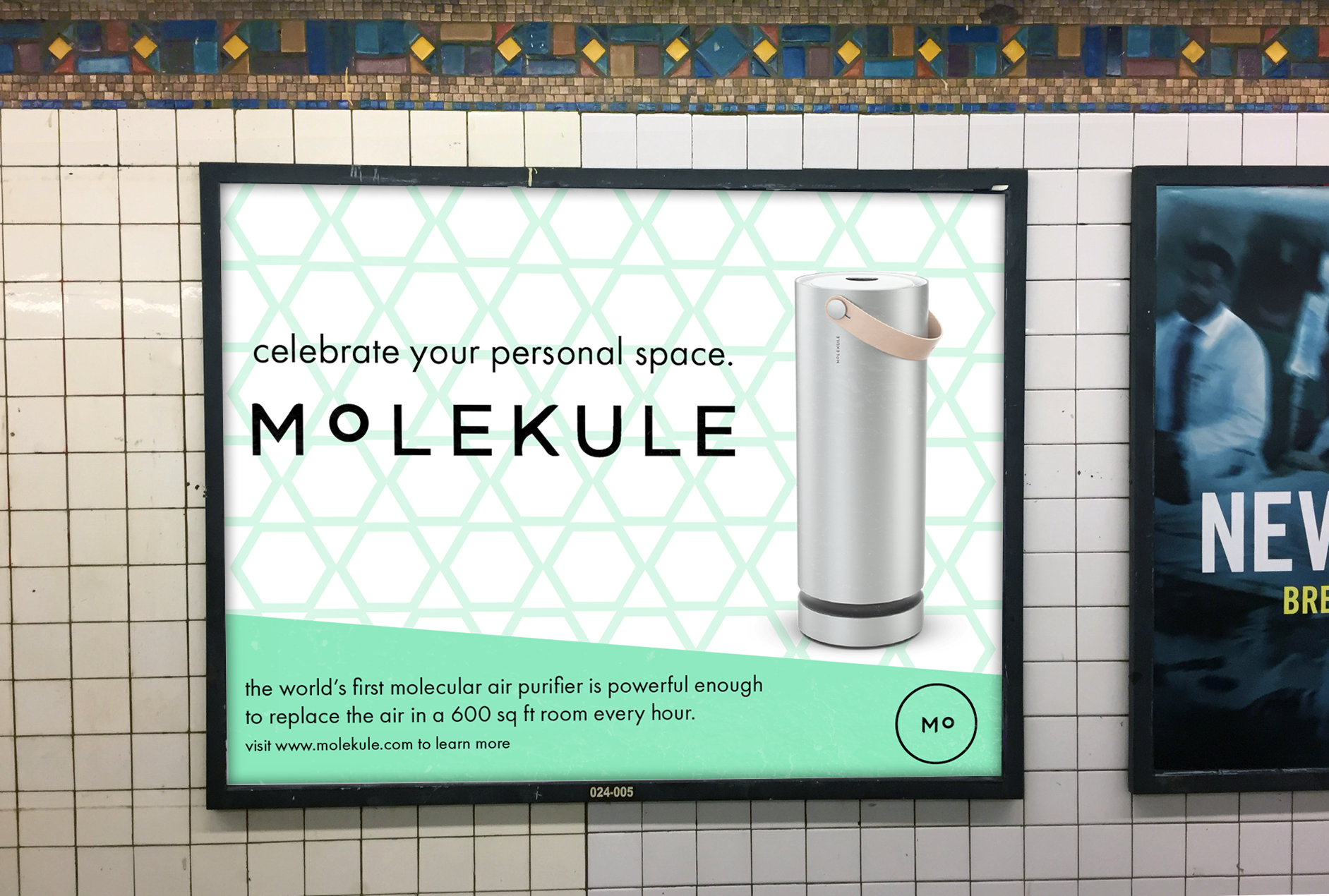 Our subway ad is minimal and targeted at young, wealthy city dwellers. Space is at a premium in cities like NY; people spend an average of 90% of their lives indoors and more than 30% of their income on rent. It makes perfect sense to help them celebrate their sanctuaries with a product that increases the quality of their time at home.